In a recent interview with a prominent MICE publication in Russia, Maria Varlamova discusses human resource management, event management and the changes in attitudes to team building in Russia. Here is a transcript of that insightful interview.
The pivotal point of change in team building in Russia was when Catalyst Global, the world's largest team building company, established a licensed representative here," said Maria Varlamova. "Two years on from when Catalyst Russia was established, the view of what effective teambuilding actually is, has changed significantly."
What was the main process you went through prior to opening Catalyst Russia?
"To join the network, our business was evaluated on several criterial including market share, customer satisfaction, percentage of repeat bookings etc. This is because Catalyst is a global network with high standards. There are so many team building companies who are seemingly "cheap" but do not provide value for money. Catalyst goes through a process of ensuring companies in their network are going to uphold their standards.
This year, Catalyst Global will mark its 30th anniversary. The Catalyst Global network now consist of 45 team building companies situated across the globe, all sharing the same key objective – to be the best team building agency in their country. The motto and tag line of the Catalyst Global Network is, Excellence in Teambuilding. Companies in the network provide teambuilding services at reasonable prices but more importantly, they uphold the networks high standard of product and service. We are so pleased that our KPIs are at a standard acceptable to the Catalyst Network.
What are the main differences between your programs?
The main principle of Catalyst team building is effective, outcome-based team building. Through our connection with the Catalyst Global network, we have a unique expertise that allows us to realize innovative products, unique in our country.
For example, participants may find themselves in a team painting a canvas or constructing a racing car from cardboard and racing it against other teams or perhaps learning to play as an orchestra in under 2 hours. They find themselves doing something new, fresh and creative outside the norm of their daily lives; collaborating often in a team of people they have never worked with previously. What is more, the tangible result of this teambuilding process – a uniquely designed Big Picture or F1 Racing Car can be left in the office as a reminder to the team of the learnings long after the event has ended.
And, there are intrinsic differences in what we provide. Many companies have copied Catalyst's product IP. Well they have tried but in most cases, they are missing the fine detail that makes the program excellent and delivers the outstanding lasting results.
Is it possible to achieve more specific goals than so called "team-building"?
Each of the 170 Catalyst Global team building programs have been designed with outcomes in mind whether it be a simply fun shared experience, developing leadership skills, effective communication, teamwork, increasing brand awareness or in-depth business learnings from an interactive business game. And beyond this, one of our key services is tailoring programs to client needs. In particular, among our proposals are those that are aimed at developing leadership skills, teamwork skills, increasing sales, increasing brand awareness among the staff. Developing brand awareness is also relevant when a company launches a new product to the market. We give businesses the opportunity to build their teams in a specific way for an identified need.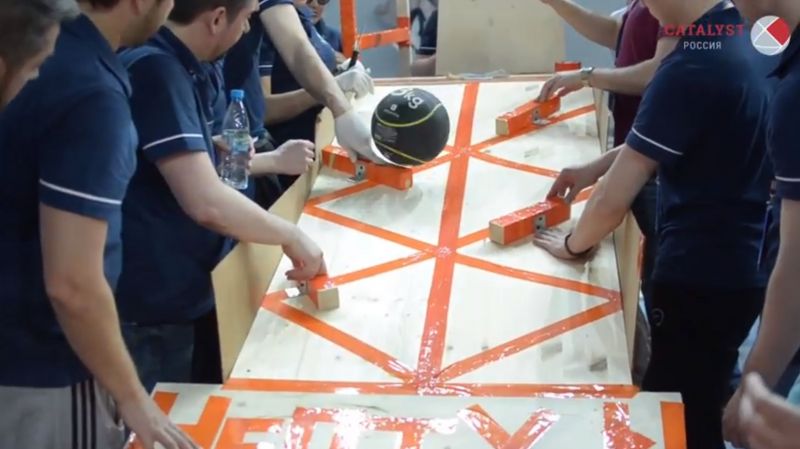 Who are the programs designed and developed by?
The products are designed and developed for market by Catalyst Global and we have adapted 32 of their 174 products specially to suit the cultural nuances of Russia. Catalyst Global has Head Offices in the UK, Australia, Indonesia and New Zealand where the initial product creation takes place through an extensive process of research and development. The process begins by listening to feedback from the 45 team building companies in the Catalyst network to get an understanding of where the needs lie. After the initial development, beta products are trialed and tested by the network.
Most of the products that we are showcasing in Russia have been tested and modified over more than 15 years at an intricate level to develop what we use today. Our learning comes from extensive product manuals that are supplied to us as part of our license agreement. These set out comprehensive details from how to set up the room, preparation, event staff training, a suggested script for the presenter and much more. After all, 90% of the success of team-building depends on careful preparation. These detailed manuals, training meetings and Catalyst Global's 24-hour support allows network members to ensure programs are delivered to the highest standard, upholding the Catalyst Global motto of Excellence in Team building.
Is it possible to put together an effective team building program with only a week lead time?
Well it's not ideal but certainly we can. The week lead time would include understanding the clients aims and objectives, matching the right product for the solution and then adapting it to suit. We have a great foundation to build on – including trained staff and contractors and all the necessary props. To be honest if we were to develop a unique program from scratch without the ground work, it would be, to put it mildly, mediocre. Unfortunately, there are actually some team building companies and event planners who do try to attempt this.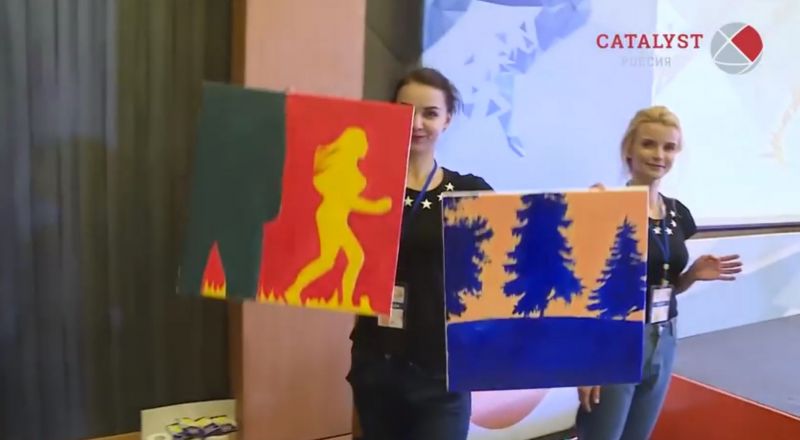 Do you take the individual needs of the customer into account in the programs adaptation?
Our packaging includes design modifications to suit the client's requirements. These may include things such as corporate colors, logos, bespoke quiz elements on brand knowledge and the like. Of course, it goes beyond this to the bigger picture – elements that will make the program fit perfectly into the company's ethos, overall human resource strategy and specific objectives at that point in time.
In a well-adapted program, participants should intuitively realize the fundamental learnings. These learnings can also be teased out and worked on further through a comprehensive debrief at the end of the session.
What are your main principles when working with event-agencies?
About 70% of our customers are event agencies and MICE companies. Our aim is to be the perfect contractor. With a background in working in an event agency, this is something I often dreamt about and have a clear understanding of, the perfect contractor.
Key fundamentals such as being responsive with a range of options that can be adapted (preferably for free) and the ability to clearly communicate the outline of the program. We offer a team building turn-key solution for event agencies.
Normally we do not get involved with details that are the responsibility of the agency. Of course, in unforeseen circumstances, on request we always step in and assist on any level where we can. Our high-level communication skills enable us as required to communicate with the end customer so there is little or no distinction between us as the team building provider and the agency who we are contracting for. Agencies attest to never being ashamed to have us representing them.
What is important to you in the selection of personnel?
In our industry it really is passion and professionalism. Yes, responsibility, friendliness and passion for what we do. We are like a family. If there is urgent work, we don't leave the office. Even on the weekends we are there to meet client requests and give advice. We love what we do and new personnel need to fit into that ethos.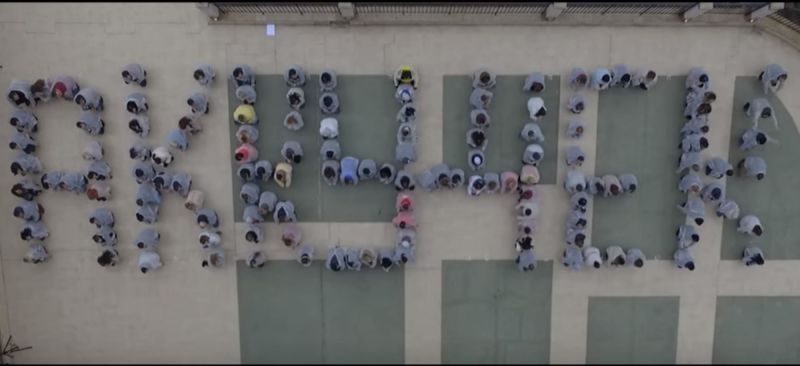 How do you manage to establish adequate prices without losing quality?
Yes, despite the fact that we are can offer original products that are tried and tested, we can still offer them at a reasonable price. This is because we do not spend time on the development of products, only on their adaptation.
Most importantly, our objective is to develop repeat customers and our pricing model reflects this. We want to work with companies for the long haul to see change through what we do. We do not aim to earn top dollar from a client in one event and never seem them again. We know if we give excellent service and outstanding value for money (not always the cheapest but the best) our clients will continue to utilize our services and moreover, they will talk about their experience. This is invaluable. Our percentage of repeat visitors is over 70%. In terms of MICE-companies and event-agencies - even more. This is a very high figure when you consider that in the Russian market it is on average only 30%.
What solutions do you offer MICE-companies?
We are for them the ideal team building contractor. We can carry out activities in English with no change in value. As the head office is in London, we have the materials and printing in English. We work all over Russia. Over the past year we traveled, to more than 20 cities. Outside the major centers, it is rather difficult to find contractors with the technology and expertise in the field of team building. We meet this need.
Catalyst Russia - part of a strong international company, whose brand - is a guarantee of quality. And it gives us a lot of advantages. When foreign customers hold a tender for team building in Russia, the fact that the team building will be an official Catalyst licensed program, delivered by a licensed Catalyst partner, often contributes to us obtaining the order.
Catalyst Russia – the catalyst for change in your organization!