Dunnhumby's annual offsite was held on 9 - 11 November 2018 at Crowne Plaza, Jaipur, India. It was the only occasion during the year where the entire team would get together. The leadership team at Dunnhumby were looking for an exciting, memorable concept that would make staff feel connected to each other and the organisation. d'frens, the leading team building company in India and Catalyst Global's exclusive licensee for the region was invited to develop and deliver a experiential activity that would target Dunnhumby's key objectives.
Objectives in Brief
Teamwork
Cross hierarchical collaboration
Mutual respect
Entrepreneurial spirit
Collective creative thinking
Collaborative strategy development
Group decision making
Team dynamics

On the day
On a sunny afternoon on 10 November, on the lawns of the Crowne Plaza Jaipur, in teams of 20, the 300 participants took part in team building activity "Food Truck Challenge", a concept based on one of the fastest growing new business concepts.

Teams were handed an envelope with a complete brief of what was to be expected from them as Food Truck entrepreneurs. These included a given core ingredient, the meal-time it would be served, the location of the food truck and the profile of the customers.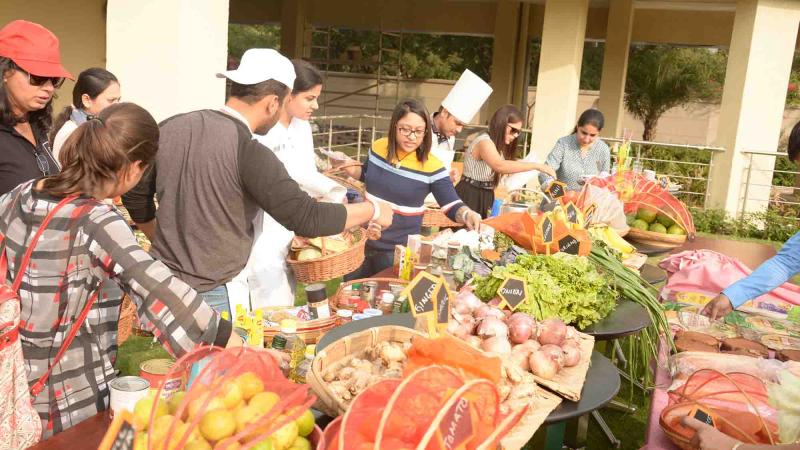 With only 45 minutes to develop a strategy, teams set to work planning their business from scratch. With actions outlined and roles and responsibilities defined teams split into working groups. Some built and designed the food truck, and others formulated and actioned a marketing plan. When the pantry opened, and chefs made haste to gather the required ingredients and set to work preparing the dishes.
In the final 45 mins of the event, teams presented their dishes along with a marketing and branding brief. Judges announced the winners across a series of criteria.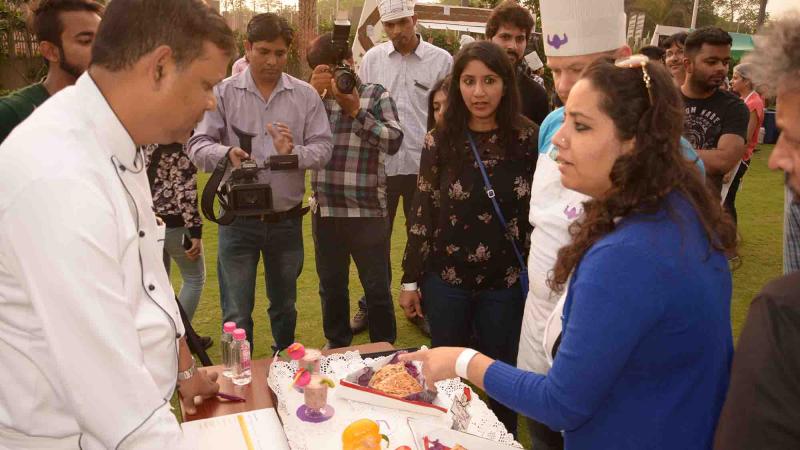 Result

The entire activity was hailed as a massive success, and the participants were engaged throughout. The event encouraged participants to think outside the box and understand the importance of innovation and creativity, which was clearly demonstrated in the diversity of food presented. They learnt hands-on about planning and strategising as a team, deciding upon a menu and presenting the final items to the judges.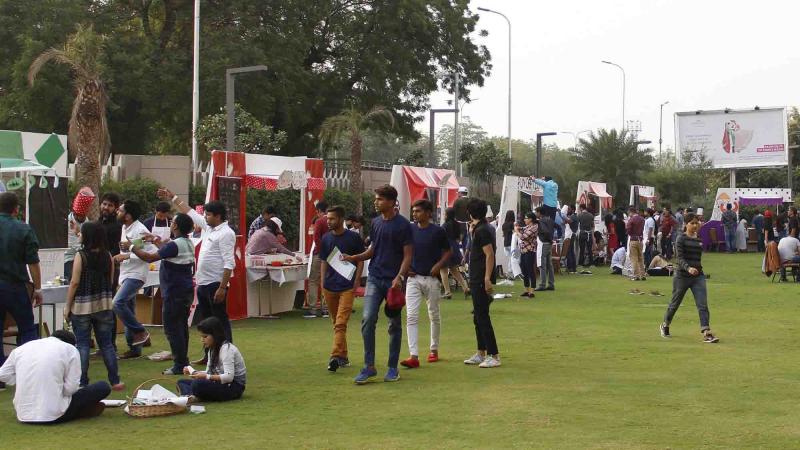 The Food Truck concept helped in bring participants together, communicating the true collaborative spirit of the organisation. The activity demanded that people work well together in teams, depending on each other through a range of tasks including allocating resources, assigning responsibilities, sharing information and best practices, and focusing on a common goal. It also helped participants realise the magnitude of what they can achieve if they collaborate and work well together. Ultimately the activity left them with a sense of accomplishment, pride and belonging.