EY Asia- Pacific were looking for a completely new and exciting team-building experience. The activity would be delivered as part of their two days of meetings to be held at the W Hotel in Bangkok for a senior team of 50 delegates. The theme of the event was "How to be MASTER BUILDERS for the FUTURE!" Technology team building activity Robot Revolution in which teams assemble robots and race tracks and then compete in a final team challenge was chosen for the day.

Key Objectives
Build trust
Deeper relationships
Enhanced communication
Looking forwards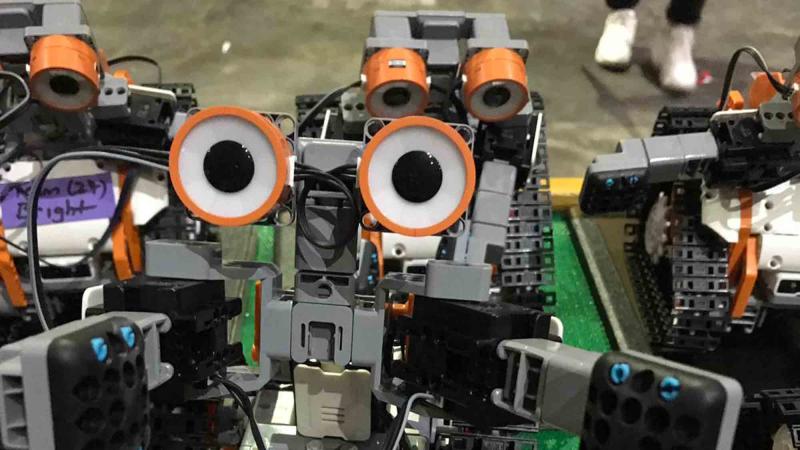 On the Day
After two full days of meetings, EY delegates returned after lunch to the meeting room at the W Hotel in Bangkok. Here, they discovered robot-building stations & creative course-building materials laid out on their tables. A brief contextualisation on the world of robotics and their role as "MASTER BUILDERS of the FUTURE" set the scene. Teams then applied themselves to building robots and building a trials course. Two to three team members assembled each robot following step-by-step graphic instructions on the iPad provided. Once complete, they used the iPad to program and control the robot.
One by one, teams were given access to an arena to view the final race track. They needed to remember the course and replicate it. With this replica course, they ran trial runs around the race track. Effective planning, crystal clear communication and attention to detail were essential. Teams raced their robots around the race track.
Once the race was complete, teams adorned their robots with a simple decorative element in EY colours. Like a football jersey, these denoted each robot's team. They then gathered on the arena to play a game of robot football. Two teams went head to head in the EY football cup.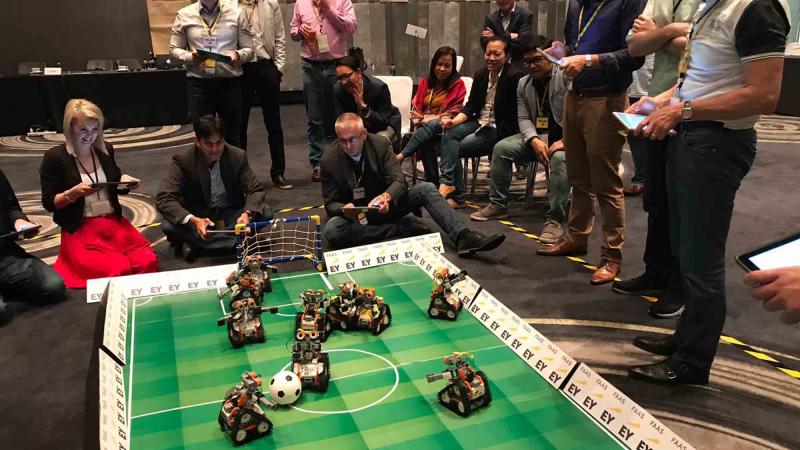 The Result

Robot Revolution was a great success. The activity with a forward thinking objective, yet in a relaxed atmosphere encouraged participants to develop their communication skills. Through a fun shared experience it enabled the group to develop deeper relationships and build trust.